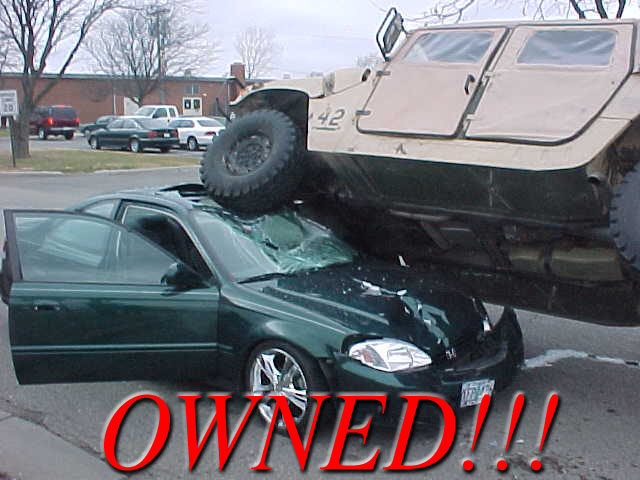 2369 views
Murc

06/17/2004
The sad thing is; this is exactly what I'd yell were I to witness, or be involved with this crash. OWNED! AHAHHHAHAHAHAHAHAHAAAAA ....HA... ha....ha .....*sigh* ....sucks about your car, dude... BUT THAT WAS SO AWESOME! HAHAHAHAHAHAHAHAAAHAHAHAAHAHAA!

Anonymous

10/25/2006
oh well,
it too hot today

Shn

10/25/2006
where is it too hot ?
who are you ?!
and how is the weather related to this pic ?

Ballsak

10/25/2006
shn is a psychiatrist

Ballsak

10/25/2006
...a french psychiatrist hahahaahaaaaaa

Shn

10/26/2006
how the fuck was i being a psychiatrist ?

Ballsak

10/29/2006
ok, ok... you werent being a psychiatrist, you were being a faggatrist

ssapffupffup

04/30/2008
faggatrist lol

BallSak

05/03/2008
lol, faggatrist FTW

Bubbi

12/02/2017
What a joy to find soenome else who thinks this way.