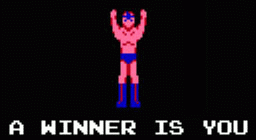 2005 views
M0nKeY

04/10/2004
A winner is me. See that assholes? Step to me, I dare you. A fucking winner is me.

Suislide

04/10/2004
Its referring to me

Thauglor

04/11/2004
How are you gentlemen..... All your base are belong to us.....

fallout

04/11/2004
shut up that has nothing to do with this pic

xXXx

04/29/2004
that is crap

MasterBlasta

07/09/2004
I remember that wrestling game for nintendo. that shit fucking rocks all your young assholes.

BallSak

10/07/2007
Smell your ma, meet your da.

GotenDoesGaming

09/25/2014
I CAN DO A KAMEHAMEHAAA AND KILL ALL OF YOU IM A Z FIGHTER N A SAIYAN ILL DESTROY U ALL HAHAHHAHAHAHAH

GotenDoesGaming

09/25/2014
Plus I'm a winner none can defeat SON GOTEN!