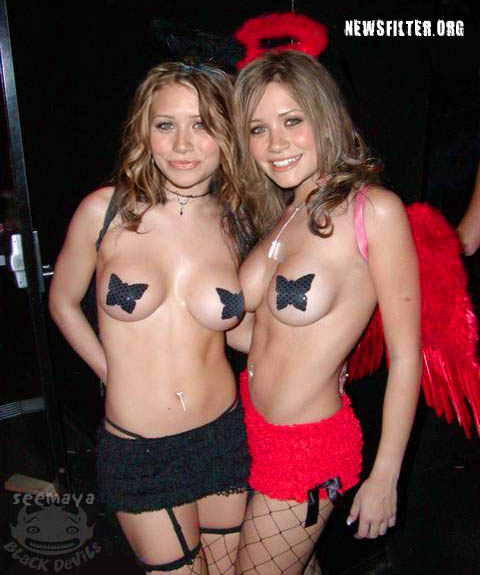 2170 views
L0uie

08/07/2004
o.O

Suislide

08/07/2004
is that real?

Anonymous

08/07/2004
Yes, it's real, you just haven't seen it anywhere else on the net until now cuz no one else is interested in tha twins.
Pillock.

1337

08/07/2004
photoshopiness is next to godliness

L0uie

08/07/2004
Yep!

fallout

08/10/2004
yea that cant be real because one just got out for a cocain addiction. which i think was ashley. (know this becaus ei took a monster shit the other day and read the artical in star)

Guest

08/11/2004
Suislide loves them.

tamponman

09/01/2004
They sure have grown up...

MisFiT

09/18/2004
which one is ashley? can u tell?... my guess is its the skinny one

fallout

09/24/2004
o yea..... the skinny one

cockass

10/11/2004
niceee

damakrell

10/14/2004
i think i'm in love...

Anonymous

12/10/2004
so fuckable

Kyle, Indianapolis

02/21/2005
SOMEONE WAKE ME UP!!!

the last mohican...yea ever

07/04/2005
wouldn't it suck if you were their brother..or dad..or even them, just randomly browsing the internet and all of a sudden you saw some fake topless (well, kinda) picture of your sister, daughter, you and you twin...

Shn

07/05/2005
i'd masturbate to it

ryondo

01/08/2006
The disney channel had to turn down the new mary kate and ashley movie.