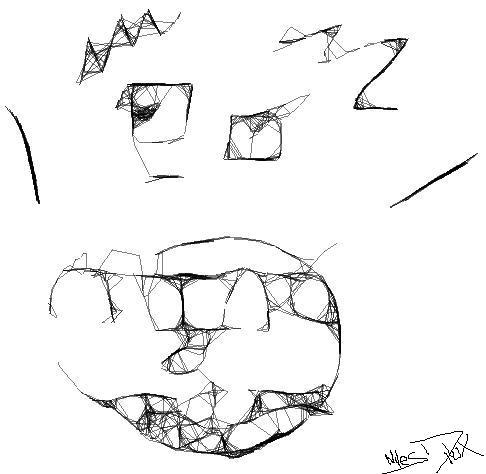 2051 views
Niles

02/10/2004
By me, "Dentistry"

M0nKeY

02/10/2004
wow, seek medical attention.

fallout

02/10/2004
my only question is he british?

Thauglor

02/11/2004
The bloody 'ell is it is my question.... looks like one of those weird "soda" contraption things..... what kinda program spawned such work....

Shn

02/13/2004
how much are you willing to sell it for ?

Suislide

02/17/2004
i once took a dump on a paper and it looked equally good

Anonymous

05/11/2005
Looks like it's from ZeFrank's scribbler.

http://www.zefrank.com/scribbler/

Santa

11/29/2015
USA har sammen med Etiophien gjort over 100.000 cvliie menneskerhjemlf8se. De ste5r ved gre6nsen til Kenya, som ikke vil tage imod dem.Deres landsbyer er bombet eller de er flygtet p.g.a. uroligheder. Etiophiske soldater prygler og skyder cvliie. Jeg har meget ondt af somalierne. Nu trives banderne igen, som dagligt laver overgreb mod cvliie. Det hedder sig, at grunden til angrebet er at fe5 ram pe5 nogle fe5 formodede terrorister. Mon USA hje6lper med at genoprette lov og ordeni Somalia , ne5r angrebene er overste5et. Jeg tvivler desve6rre pe5 det.USA regner ikke cvliie menneskeliv i andre lande for noget. Det er som om, at Afrika bliver koloniseret igen.