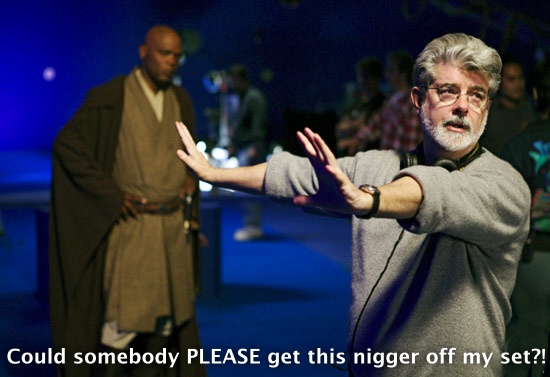 2512 views
Suislide

02/17/2005
HAHAHAHAHHAHAHHAHA

Genocide

02/17/2005
Bahahahahaha.... HAHAHAHAHAHA Jackson thinks... "You white mutha fuckin CRACKA!"

VirusUK

02/18/2005
*sniggers*

M0nKeY

02/18/2005
Racism is dumb and s. jackson will slap your face off.

Shn

02/18/2005
and then we'll have to shut our site down :(

Evan

07/05/2005
i'd like to see them fight. i got five bucks on the fact that SAMUEL L JACKSON WILL BREAK HIS FOOT OFF IN NERDY'S ASSS

damakrell

08/30/2005
he's lucky light sabers aren't achieveble.

Anonymous

01/23/2007
You racist cracka!