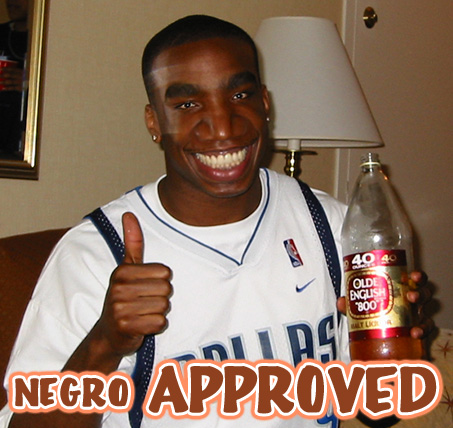 6817 views
Shn

11/29/2004
i don't get the funnyness in this...

Anonymous

11/29/2004
hes black and drinking malt liquor and hes black

i dont know

M0nKeY

11/29/2004
You must no be racist enough.

:O

01/12/2005
how bout that nose

ASS BOY

05/10/2005
YOU COULD FIT YOUR DICK UP HIS NOSE SHN

Shn

05/10/2005
i wouldn't even need a nose that big !

Evan

07/05/2005
nice nose

E Man

07/05/2005
I could stick lots of things in those nostrils...

m0nkey

01/26/2006
The left nostril is less huge then the right one?

Shn

01/26/2006
now that you mention it... I think you're right !

Anonymous

03/22/2006
silly niggers

Anonymous

01/23/2007
zomg dat's racist on tha internets!

BallSak

02/28/2009
Big nose 'n Big mouth and a Nigger. All the ingredients for a funny picture.

Benny Heiss Germany Nordrhein-westfahlen Heinsberg Erkelenzerstr. 68

07/04/2012
I HATE Nothing XD

Rajat

11/28/2015
It is a myth that a cold wet nose is a sign of a healthy dog and a warm dry nose is a sign of illsens. If nothing else about your dog has changed (appetite, activity level, sneezing or coughing, colored discharge from nose or eyes) then there is nothing wrong with her. Her nose is just dry. Could be that she just woke up (both of my dogs' noses are warm and dry right after a nap) or she hasn't taken a drink very recently or it's dry in your house.