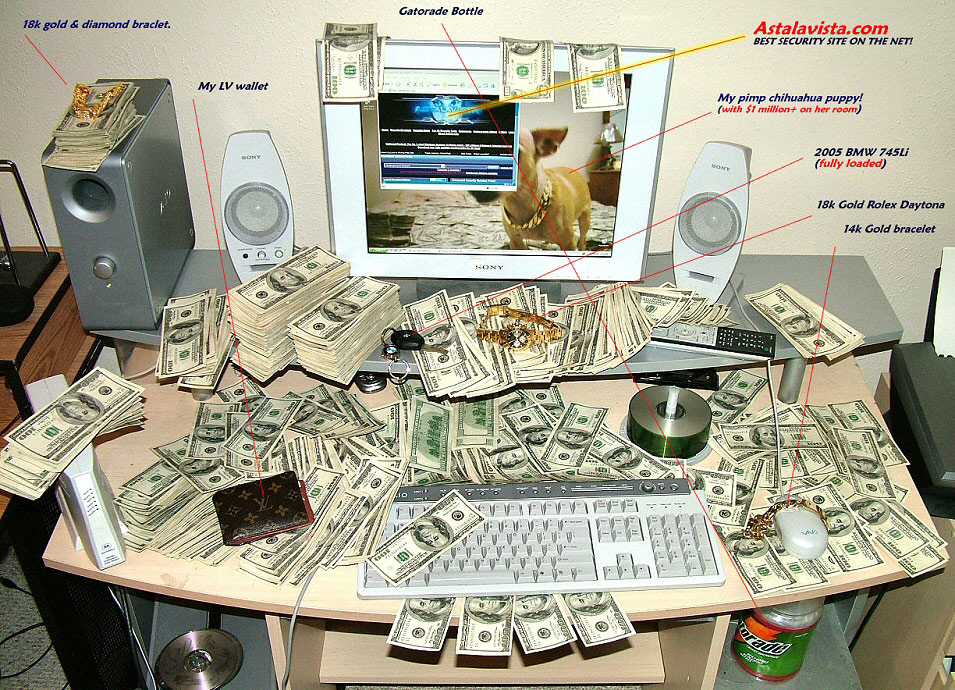 2425 views
Shn

11/29/2004
what kind of retard puts a subwoofer on a desk.
And i'm not sure the dude would have this kind of hardware with all the money he supposedly has...

Anonymous

11/29/2004
yeah that is a shit comp

Anonymous

12/01/2004
he just wants to be a blinger

jojogun

08/30/2005
Now that is fucking disgusting!

Anonymous

01/26/2006
el cheapo CD's beneath portable HD + wtf is up with sony's stuff, looks like crap :S for a sec i thought that would be a thingy with a mouseball 'n stuff

fallout

01/26/2006
i bet he had a large format printer

Shn

01/28/2006
why would it have to be large format ?

Dick In Your Ass

12/14/2010
Lmfao.

Spot louis vuitton fake

01/27/2011
look at the LV wallet its fake.... look at the logo its half across the sides... LV logo was never half logo printed on handbags, wallets, etc. ONLY FAKES... look at youtube and see the difference

Shn

01/28/2011
oh no, and the bills might have been printed as well ?!

Simo

11/28/2015
dianna,you're kidding right? adlorbae? still wearing the same style of glasses (ooooooooooooohh dear!)? this is why friends are so wonderful they have subtle ways of telling us get a makeover now!wink.